Stocholmsmässan, Stockholm
SECURE PRIVACY, TRANSPARENCY & DEMOCRACY
Chairmans Live Showcase Opening
Project Manager
City of Jyväskylä
Geopolitical consequences of information: the role of the IT sector
• Seizing the explosion of unsecured personal information as counterintelligence problem
• Information dominance - Who controls information and internet infrastructure
• Cybersecurity regulation for IoT devices - Public interest and personal security
Fellow
The German Marshall Fund
Hacking Democracy by Hacking Minds
• Algorithms, radicalisation, and disinformation
Digital Projects Coordinator
College of Europe I Natolin Campus
Programme Manager
Council of Europe
Digital Strategist
StopFake
Fellow
The German Marshall Fund
Research Fellow, Russia Team Lead,
Development Advisor
Institute for the Study of War
Deep Dive into Modern Communication Architecture
• Communication itself must be as reliable and healthy as water.
• The society is though procuring the cheapest simplest communication out there, so the quality is in fact not what is expected, and the low quality have negative implications on the ability for continued evolution of the society.
Head of Engineering, Research andDevelopment
Netnod
Better safe than sorry - Fraud Prevention and Personal Security
• Seizing the explosion of unsecured personal information as counterintelligence problem
• Information dominance - Who controls information and internet infrastructure
• Cybersecurity regulation for IoT devices - Public interest and personal security
Moderator: Yuliya Morenets
Child online Protection expert, International Telecommunication Union ITU, TaC-Together against Cybercrime Internationa
Cyber Security Evangelist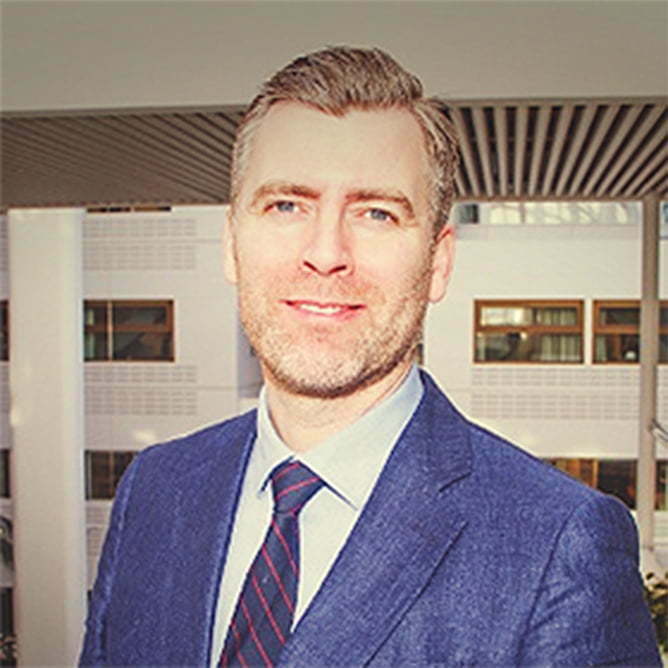 Senior Legal Counsel Privacy Klarna
Director, Head of Forensics
KPMG Finland
Advisory Group on Financial Services of European Cybercrime Center
Europol
Information Systems and Smart Grid Security
• Smart Grid Security as the service
• Current trends in securing data transmission between digital objects
• inSecure Industrial Internet of Things, and what to do with it
Chief Information Security Officer Ericsson
Leading PKI Cybersecurity Subject Matter Expert, Author, Speaker, Trainer, Microsoft Master President at PKI Solutions
ITU senior network expert,Chair of the ISOC IoT Special Interest Group ITU
Senior Principal Consultant Alertteam
Securing Critical Infrastructures as a Service: Lessons learned from PPP
• Critical Infrastructures are more and more developed in ecosystems and operated as services, instead of being verticals
• Lifecycle management extremely important both in terms of services but especially in terms of cybersecurity, since threads are evolving in an ever-increasing speed
• Public Sector has great responsibility on Critical Infrastructures, more emphasis to be put on Procurement, especially in terms of the service lifecycle and related costs, cybersecurity over the lifecycle, business and operative liabilities and finally, legislation and regulation
Project Manager
City of Jyväskylä
Critical Infrastructure Security
• How can a public organization ensure, especially when acquiring a service, that it is cyber secure?
• Assessing how public organizations can ensure that the services and solutions provided by private partners are following the ever-extending regulation related to and privacy
• Exploring how will the change in the IT infrastructures (from verticals to service layers) effect the cybersecurity of services
Project Manager
City of Jyväskylä
Director Institute of Information Technology at JAMK University of Applied Sciences
Senior External Relations Officer (Technical Advisor)
RIPE NCC
Head of Engineering, Research and Development
Netnod
Leading PKI Cybersecurity Subject Matter Expert, Author, Speaker, Trainer, Microsoft Master President at PKI Solutions
Looking at Cybersecurity - 4 Maturity Steps in Industrial Security for the next 4 years
• Future OT & IT integration
• Exploring the innovative "wonders" of the Utility network
• Resilience for Business and Cybersecurity disruptions
• Understanding how to enhance digital security in the lines of industrial equipment
Senior Principal Consultant Alertteam
Summary of Event: Industry 4.0 & Cybersecurity
• Looking into Cyber threats and opportunities embedded in the Fourth Industrial Revolution
• Cyber domain as a battlefield for algorithms and humankind
• Glancing at the Future - The trends for the next decade
Moderator Oleksandr Tsaruk
Researcher
University of Virginia
Project Manager
City of Jyväskylä
Cyber Security Evangelist
Head of Engineering, Research and Development
Netnod
Digital Projects Coordinator
College of Europe I Natolin Campus
Defend it All – Securing A Connected World, Speaker TBA
• Insights into end-point detection and threat hunting as well as incident response methods
Partner Customer case study, TBA
Most important is to engage and encourage colleagues to ask questions and act upon security deficiencies
• How important is information in your company?
• Where is your information really stored?
• Keep track of your information!
Chief Information Security Officer
SEB Pension & Försäkring
Chief Information Security Officer Ericsson
Why ZTNA (Zero Trust Network Access ) is Critical to Securing Cloud Transformation
• What exactly is this 'Zero Trust Network Access' thing and why is it important to my enterprise?
• What value can you drive from such a strategy?
• How simply can you implement this strategy for your enterprise?
Director of Transformation Strategy Zscaler
Partner Customer case study, TBA
Security Solutions Engineer HackerOne
Chief Information Security Officer Klarna
Protecting the financial eco system
The financial eco system is a constant target to cyber security attacks. Each financial organization is protecting itself, but how can a country provide an iron dome of cyber security protection specifically for the financial sector.
• The Isareli National Financial CERT – operating model, responsibilities, etc.
• How can an entire financial process be protected when it crosses financial institutions, suppliers, technologies.
• How can startups utilize unique governmental assets and a state's advantage in cybersecurity.
Fintech and Cyber Innovations Manager
Israel Ministry Of Finance
Threat Intelligence, Third Party Risk Assessment and Threat Prediction - Building Cyber Threat Analyst Centaurs Using AI and Machine Learning
Is Your Data Security Approach Putting You at Risk?
• The current state of cybersecurity risk management
• Best practices for managing the risks from data leakage
• Innovative approaches to help protect information, privacy and reputation
Chief Security Strategist EMEA
Head of Group Security UC
Group DPO and Head of Operational Risk Management Tele2
Identity & Access Management
The 5 urgent steps any CISO should take to improve their Active Directory's security
• How to implement a real Least Privileges strategy for Active Directory
• How to Inventory, detect and fix specific Active Directory Misconfigurations
• How to Build and run some Active Directory crisis simulation and prepare to rebuild
Security Evangelist Alsid
Partner Customer case study, TBA
Head of Group Information Security Handelsbanken
Partner Customer case study, TBA
Global Director Application Security Strategy Checkmarx
How to Future-Proof IoT Security
Most Internet of Things (IoT) devices have poor security in place, with attack groups increasingly focused on IoT as a soft entry point to steal credentials and data. IoT security is not a one size fits all approach -- the longevity of the information, and now privacy all need to be considered and addressed by the PKI in its design, operations, and management.
• Understand the nature and needs of IoT devices and why it's important to build in device security now for the future
• Understand how to use different approaches using certificate authorities
• Learn how to secure devices over their lifetimes
Leading PKI Cybersecurity Subject Matter Expert, Author, Speaker, Trainer, Microsoft Master President at PKI Solutions
Mobile & Cloud Protection
Netwrix, Extending Data Security to the Cloud
More and more organizations are moving their data to the cloud while still maintaining their on-premises systems. While this hybrid model drives new business opportunities, it also creates new challenges for IT teams, who have to manage and protect data spread across diverse data repositories. Without a holistic data-centric strategy, a single employee mistake or a simple misconfiguration can result in a data breach and serious damage to the business.
• Understand the nature and needs of IoT devices and why it's important to build in device security now for the future
• Understand how to use different approaches using certificate authorities
• Learn how to secure devices over their lifetimes