Wednesday, 1st of June 2022
Pohjoisesplanadi 29, Helsinki, Finland
Cyberattacks are still an unfortunate reality and major source of damage in today's digitally focused business environment and also in our personal lives. As companies increasingly adapt to a digital environment and particularly given the work from home arrangements due to COVID-19 making us work remotely, it is more important than ever for companies to invest adequately in cybersecurity solutions.
NITS CISO Talks was devised as a special, closed door meeting opportunity for joining with cherry picked CISOs from the Retail, E-commerce, Power, Manufacturing, Transportation, Healthcare, and of course Fintech, that provides connecting, knowledge sharing and in-person networking.
It offers a very comprehensive agenda for a city meeting, featuring leading industry executives outlining their vision and outlook on cyber security trends and sharing valuable business insights at a prominent location in Helsinki.
Participating in the discussion
Tomi Dahlberg
Ph.D (EconBoard professional, IS Science professor)
Päivi Brunou
Head of Cyber Security Technology, Wäartsilä Voyage
Mika Kerttunen
Director, Cyber Policy Institute
Andrey Prozorov
Cybersecurity and Data Protection Expert, RAOS Project
Tomi Moberg
IT Infrastructure Manager, Raute Oyj
Toni Pesonen
Team Leader IT & Cyber Security, IQM Quantum Computers
Sanjay Kumar
Cyber security specialist, Landis+Gyr
Sachin Thombre
Senior Cybersecurity Solutions Specialist, Imperva
Sampo Suvitie
CIO, Finferries – Suomen Lauttaliikenne
Urpo Kaila
Head of Security, CSC – IT Center of Science Ltd
Juuso Selin
Senior Security Specialist, Traficom
Janne Ferreira
Security Manager, Basware
Simo Toivonen
Senior Security Specialist, Outokumpu Oyj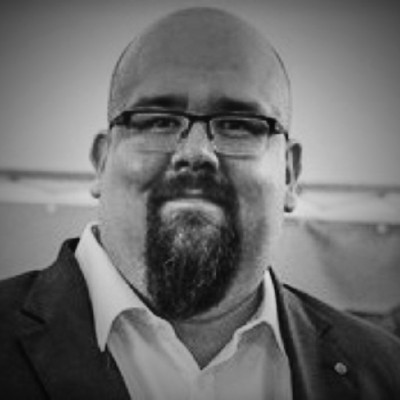 Matti Malkamäki
Head of Security, Risk & Resilience, Airbus Defence and Space
Alex Dogan
Project Director
Wednesday, 1st of June, 2022
BEST PRACTICE CASE STUDY:
Cybersecurity in Executive Work. Mitigating risks for top executives
Why and how senior executives are accountable for enterprise cybersecurity?
Why large enterprises and senior executives attract cyberattacks, how to respond?
How to protect business sensitive supply chain data shared between business partners?
Tomi Dahlberg
Ph.D (EconBoard professional, IS Science professor)
API Security: Developing a Strategy That Keeps Pace With Your Business
APIs are increasing exponentially. Driven by digital transformation projects, they are creating a huge opportunity for attackers. To better understand how enterprises approach APIs and API security, join Imperva's session, the industry leader recognized in The Forrester Wave™: Bot Management Q2 2022 – as they explore the path to securing your web apps and APIs. They'll share customers' feedback and observations around web application and API security and how developers, operations, and security teams should respond. Attend this session to learn about:
What is involved in securing APIs
Why current security solutions are insufficient
3 recommendations to ensure a sound API Security strategy
Sachin Thombre
Senior Cybersecurity Solutions Specialist, Imperva
Coffee Break – Networking and 1-1 meetings
The importance of identifying and preventing software security vulnerabilities: Best strategies for prevention and defence.
The use of software has expanded into all aspects of our lives to the point that vulnerabilities have the potential to directly affect everyone. This growing dependence on software does improve efficiencies, but at a cost. An essential part of an effective software security process is being familiar with software vulnerabilities.
What are the key difficulties with maintenance of this project?
How Does a Software Vulnerability Work?
What Can Cause a Software Vulnerability?
Common Software Vulnerabilities in 2022 and Ways to Prevent Them
Mika Kerttunen
Director, Cyber Policy Institute
Päivi Brunou
Head of Cyber Security Technology, Wäartsilä Voyage
Closing remarks Networking and 1-1 meetings

An intimate setting where big or small questions are being asked and discussed in a relaxed way. It's an excellent opportunity to discuss what was previously said on stage and agree on the key takeaways.
Unique Meeting and Event venues in Helsinki centre
Encompassing more than 130 years of Helsinki's history and evolution, Hotel Kämp is the destination to celebrate your upcoming unforgettable meetings and events. Our furniture, equipment, and atmosphere will make all requests possible, from small meetings to cocktail parties, gala dinners and weddings.
Warmly welcome to explore the world of exclusive heritage crafted into indigenous luxury.
Adress: Pohjoisesplanadi 29, Helsinki, Finland
Contact Number: +358 (0) 9 5840 9520
This exclusive meeting connects C-Suite & Senior Level Executives who are responsible for protecting their companies from all types of cyber crime, insider threats, ransomware & maintaining compliance with information security expe
*This ticket is not applicable to vendors.