From Internet Godfather to
In just one day, you'll learn what you need to stay ahead of tomorrow's cybercrime.
From Internet Godfather to
Leading Security Expert
and First Chief Criminal
Officer on the Planet
There is No One like
In just one day, you'll learn what you need to stay ahead of tomorrow's cybercrime.
THE BEST SECURITY EVENT IN THE NORDICS.
May 25, 2023
Stockholm Waterfront Congress Center
What is

Nordic IT Security?
Nordic IT Security cyber security forum has been around for 15 years now, acting as a steering wheel for navigation through the Nordic's "cybersecurity watch-out" scheme, with its notable speakers and partners. Conference provides a platform for seasoned industry professionals to come together and discuss topics covering cutting-edge technology, designed to secure all the aspects of the 21st century's online global community.
Our research has shown that a great majority of businesses and companies across all industries are likely experiencing the same or similar pain points, so let's all come together on May 25th in Stockholm and discuss the root causes of these pain points and find solutions.
"I come to Nordic IT Security to find out what´s happening in the world of computer security, what the newest threats are, which way we can protect ourselves and network with others."
Graham Cluley
Award Winning Blogger
"Nordic IT Security is a great place to meet the right people."
Mikko Hyppönen
IT Security Guru
"The reason why I really enjoy to attend Nordic IT Security is because I can better educate the market on how to protect themselves against Cyber Crime and attacks."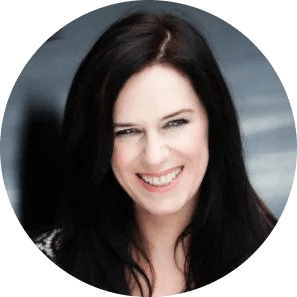 Jane Frankland
Award Winning Cybersecurity Entrepreneur
Speakers - May 25, 2023 Conference
Brett Johnson
Former US Most Wanted Cybercriminal
Former United States Most Wanted, Brett Johnson, referred to by the United States Secret Service as "The Original Internet Godfather", has been a central figure in the cybercrime world for over 20 years. Mr. Johnson built and was the leader of ShadowCrew, the precursor to today's darknet markets. He was instrumental in developing many areas of online fraud while helping design, implement, and refine modern Identity Theft, Account Take Over Fraud, Card Not Present Fraud, IRS Tax Fraud, and countless other social engineering attacks, breaches, and hacking operations.
David Jacoby
Ethical Hacker
David Jacoby is one of Sweden's most boldest hackers and IT security experts. He has over 25 years of experience in professional hacking and has won several awards both as a speaker and for his unique research and dedicated work to stop digital crime. In addition to his own research, he was one of the main hackers in HACKAD_ a Swedish TV show named "HACKAD_" where David and three colleagues have hacked Swedish companies live on the TV screen to show the complexity and necessity in issues such as IT security.
Vanessa Eriksson
SVP, Chief Digital Officer, Zenseact
Vanessa Eriksson is a pioneer and a leading-edge data practitioner with several years of experience in Data Strategies; including Data Security & Compliance and Innovation. She served as the Chair of PwC's CDO Advisory Board and on Gartner's North America & EMEA Data and CDO Advisory Boards.
Jan Olsson
Security Profile of the Year 2022 | Crime Commissioner/ Police Superintendent, Police Agency Swedish Cybercrime Centre SC3
Jan Olsson, Superintendent. Jan has worked as a police officer for more than 30 years and for 12 years he has also worked as an expert in fraud. Among other things, he has been involved in starting the National Fraud Center and has been working for four years now with preventive efforts and as a business developer at the National IT Crime Center (Noa) / Swedish CyberCrime Center (SC3). Jan is a popular lecturer (100 times/year) who is often hired both in Sweden, Europe and the USA. He also participates in international police cooperation within Europol, Interpol but also within several international Private-Public-Partnership organizations in Europe.
Jesper Larsson
IT-Security Expert and Researcher
I'm a freelance security specialist and vulnerability researcher, working for multinational clients spanning several fields. I tend to say that I am a penetration tester, focusing on technical infrastructure with a special focus on orchestrations, infrastructure-as-code, deployment pipelines, cloud implementation and integrations.
In general event was very well arranged and the dinner in the archipelago was fantastic. Presentations were very interesting and the variety of suppliers in booths was perfect.
Anne Hännikäinen
Global Head of Information Security & Data Privacy at Inter IKEA Group
The 15th Nordic IT Security Summit is undoubtedly an event which should be inscribed in the planner of each IT Security professional. The 15th Nordic IT Security Summit gives you the chance to hear from industry experts, network with senior leaders and learn how to build a winning cyber security strategy to succeed in our new normal and tackle the recent cybersecurity trends.
Nordic IT Security – an event I over the years have sponsored, visited and during the pandemic missed. Yesterday I had the opportunity to come back and visit again. Was good to meet all good people I know in the business in real life there, was good to listen in and learn from some really good talks and panel debates. Thank you for having me as a visitor this time – I will be back!
Henrik Kindstedt
Digital Risk Protection, Cybersecurity and Threat Intelligence advocate, Digital Shadows
Partners - May 25, 2023 conference
Media Partners - May 25, 2023 conference