THANK YOU FOR MAKING THIS
SECURITY EVENT IN THE NORDICS.
Stockholm Waterfront Congress Center
May 23, 2024
"ATTACK ON HOLM CITY "
WAS PART OF 2023 CONFERENCE
In just one day, you'll learn what you need to stay ahead of tomorrow's cybercrime.
What is

Nordic IT Security?
Nordic IT Security cyber security forum has been around for 15 years now, acting as a steering wheel for navigation through the Nordic's "cybersecurity watch-out" scheme, with its notable speakers and partners. Conference provides a platform for seasoned industry professionals to come together and discuss topics covering cutting-edge technology, designed to secure all the aspects of the 21st century's online global community.
Our research has shown that a great majority of businesses and companies across all industries are likely experiencing the same or similar pain points, so let's all come together on May 25th in Stockholm and discuss the root causes of these pain points and find solutions.
THE BEST 2023 Aftermovie -
Nordic IT Security
Recommended Solution Providers
at
THE BEST

Cybersecurity Conference 2024
How it was in May 2023?
You speak we just copy paste
Dana Toren
Director, Head of National Incident Management Center
Israel National Cyber Directorate
"This is the second time I am participating in the annual conference of the Nordic IT Security and it is a great honor for me. This time I spoke about risk management in the cyber era, and participated in a panel about phishing attacks. Two topics that can be talked about for days. I would like to thank to the champ organizers. It was a professional conference with professionals speakers, and it is amazing to see how you thought of everything and managed to combine work and pleasure."
Isabella Södergren

DELEGATE
Organizer
"Thank you Nordic IT Security and Saif Ahmed Bhuiyan and team for an amazing hackaton yesterday. We participated with our Newbie team from Women in Security - Stockholm/Sweden. The hackaton team was great , made sure everybody had a good time and we did learn many new things."
Swantje Westpfahl
Director," Institute for Security and Safety GmbH at the UAS Mannheim"
"Coming back from the Nordic IT Security #conference in beautiful and sunny Stockholm 🇸🇪 where I was invited as a keynote speaker. It was the first time I experimented with 🎶 singing 🎶 on stage for a talk (no one threw tomatoes at me so I guess it went okay 😄)"
"Sekoia.io, a leading cybersecurity vendor, is thrilled to showcase its cutting-edge XDR platform in Sweden at Nordic IT Security , the best cybersecurity event in Nordics! With our unique approach that prioritizes interoperability, we integrate all our customers' cyber solutions into our XDR platform, a single control tower."
Emma Nilsson

DELEGATE
System developer with interest in cyber security and AI
"I had an amazing opportunity yesterday when I attended the Nordic IT Security conference. I took away a lot from the conference and feel grateful to Precise Biometrics that they're empowering me as a young professional to learn and grow by having given me the opportunity to attend."
Raed Figueroa

DELEGATE
Senior IT Analyst
"Congratulations to Nordic IT Security for its successful 16th Annual Conference today in Stockholm, Sweden. It is an honor to be invited, considering I am new to the world of IT Security. I learned so much and met so many IT Security professionals, both C-levels and Experts. Thank you! 🫰🏼"
Elin Ryrfeldt
CISO, Axfood
"Today I was invited to share my thoughts on third party risks and cyber security at the Nordic IT Security. Great discussions with my fellow panelists Aicha Kermoury Bish, CISM, MSc, Eva Throne-Holst and Sélim HOUFANI, nicely moderated by Brían O'Brolchain. One of our conclusions was that we need to establish trust throughout the supply chain and that requires both assurance, trust and partnership."
Sofie Sundåker

DELEGATE
CISO
"First time attendee at the Nordic IT Security conference that was held last Thursday. They had gathered great speakers and the talk about security culture and awareness was everywhere. Learnt a lot and we are on the right track. I hope this event brings more fun and better relationships between sec and "the rest of the business" across organisations and that those with the money also got more inspired to invest more in security."
Rohan Karat
"Great first trip to Sweden! ❤️🇸🇪...(Check out my rather cool Bruce Lee tie 🥋😜) Brían O'Brolchain, Michelle Bentley and I had a productive time at the Nordics IT event at the Stockholm Waterfront Congress Centre in Stockholm yesterday. 🥳😎 Fantastic conversations, lovely people and overall top networking!"
Paul Newton

DELEGATE
Owner
"Nordic IT have nailed it yet again! 3 separate rooms with amazing speakers throughout the day! Great conversations in the exhibition areas and some very intense meetings in the break out areas - and I haven't even mentioned the live hacking competition going on right now!"
Elpidoforos Arapantonis
Senior IT Security Officer
Volvo Autonomous Solutions
"Another successful Nordic IT Security came to an end. It was a day full of very interesting presentations, live hacking and hackathon events! Our contribution was a fruitful panel discussion on Cybersecurity and its Societal Aspects. "
Jari Rasinen

DELEGATE
Product Security Manager
"I had this week visit at Nordic IT Security. It was delightful to see that security awareness, culture and skills seemed to be one of the topics on top. Not to forget all the discussions with vendors and PEOPLE outside the keynote rooms! At least I feel much richer being able to talk with the security peers. In some sense, security conferences are like AA meetings when people drop their titles, and openly discuss about the things that matter the most to use at the moment. As a bonus, I also learned about UN 155 which is about cyber security requirements for automotive."
M. Shahmee Amir
CEO/CTO
Younite
"The Nordic IT Security Conference A Memorable event which brought together amazing people and those people turned into friends. Thank you to the entire organizing team for making me a part of it especially Saif Ahmed Bhuiyan Lidija S. Cvetkovic and Goran G. Kandic. It was an honor to be speaking at a Conference known to host Mikko Hypponen Jane Frankland."
Navaz Sumar
Chief Information Security Officer
TF Bank AB
"Had a fantastic time at the Nordic IT Security event today, where we discussed the topic of developing cyber security management by learning from others. Huge thanks to all the fantastic speakers who were willing to share their insights and experiences. The presentation was outstanding, providing valuable insights into leveraging past experiences to prepare for future challenges."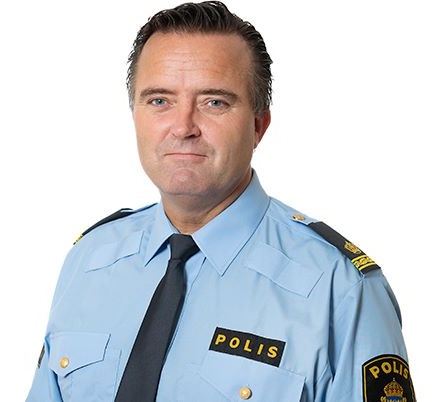 Jan Olsson
Crime Inspector
Swedish Cybercrime Center
"More people appearing at the Nordic IT Security fair today, I myself discussed cloud services while David hacked most of what he saw 🙂 Very interesting to take part in to say the least, you would have to clone yourself though. See you there ! #SC3 #Cybercrime #Itbrott #NordicItSecurity"
"I come to Nordic IT Security to find out what´s happening in the world of computer security, what the newest threats are, which way we can protect ourselves and network with others."
Graham Cluley
Award Winning Blogger
"Nordic IT Security is a great place to meet the right people."
Mikko Hyppönen
IT Security Guru
"The reason why I really enjoy to attend Nordic IT Security is because I can better educate the market on how to protect themselves against Cyber Crime and attacks."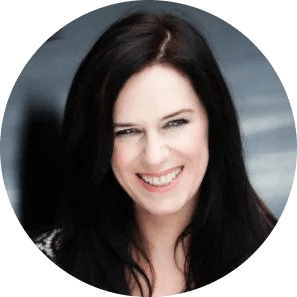 Jane Frankland
Award Winning Cybersecurity Entrepreneur
Cybersecurity and its Societal Aspects
Trick or tracked? Geo targeted phishing attack!
We have intruders!
How do we protect ourselves?
Demystifying the
MacOS attack chain
Cybersecurity awareness- Building the bridge between the security folks and the rest of the organisation!
DDoS and You - Understanding attacker capabilities and motivations
Developing Cyber security management by learning from others – from hard lessons to preparing for what is around the corner
Speakers - May 25, 2023 Conference
Brett Johnson
Former US Most Wanted Cybercriminal
Former United States Most Wanted, Brett Johnson, referred to by the United States Secret Service as "The Original Internet Godfather", has been a central figure in the cybercrime world for over 20 years. Mr. Johnson built and was the leader of ShadowCrew, the precursor to today's darknet markets. He was instrumental in developing many areas of online fraud while helping design, implement, and refine modern Identity Theft, Account Take Over Fraud, Card Not Present Fraud, IRS Tax Fraud, and countless other social engineering attacks, breaches, and hacking operations.
David Jacoby
Ethical Hacker
David Jacoby is one of Sweden's most boldest hackers and IT security experts. He has over 25 years of experience in professional hacking and has won several awards both as a speaker and for his unique research and dedicated work to stop digital crime. In addition to his own research, he was one of the main hackers in HACKAD_ a Swedish TV show named "HACKAD_" where David and three colleagues have hacked Swedish companies live on the TV screen to show the complexity and necessity in issues such as IT security.
Elliott Peterson
FBI
Elliott Peterson is a Special Agent assigned to the FBI's Anchorage Field Office. A member of Anchorage's Computer Intrusion Squad, he is responsible for investigating complex botnets, high dollar account takeover fraud, and Distributed Denial of Service attacks. As a special agent in the FBI's Anchorage, Peterson and his teammates are among those at the forefront of the US government's dogged battle against criminals in cyberspace. Heavily outnumbered and outpaced by their targets, small FBI cybersquads like the one in Anchorage have been quietly notching up major wins against online criminals operating out of home and abroad in recent years.
Partners - May 25, 2023 conference
Subscribe for critical weekly updates